It is said that pearls become more beautiful with age. Now you can too. Discover the treasures from South China's Deep Blue Sea and bring the flawless luminosity of this jewel to your skin with Sarah's Pearl Cream. A luxurious, lightweight cream that provides 24-hour hydration to restore suppleness and visibly reduces fine lines and wrinkles, and leaves skin velvety soft, supple and forever young. Brings to the skin an instant sensation of freshness and luminosity that lasts, in addition to a smooth and glamorous look. With proper care you will only become more beautiful and elegant with age.
Sarah's Pearl Crème is a New innovative Crème formulated with Pearl Powder that supplies your skin with nourishment, repairs skin cell damage, protects against environmental radicals, returns the skins natural radiance, and provides maximum moisturizing properties. It super hydrates, rejuvenates, repairs wrinkles, promotes cell renewal, reduces redness and leaves skin smooth as a babies-bottom. This light, nourishing, mineral-rich blend delivers natural calcium, Pure Vitamin A, Argireline®, antioxidants, 18 amino acids, hydriodic acid, and over a dozen minerals for a beautiful, flawless complexion.

This Precious Pearl Cream is enriched with avocado oil, Carrot Seed Oil, jojoba oil, vitamins A, B, C and E. Plus it has just the right touch of Hyaluronic Acid to boost the elasticity and hydration of the skin. Hyaluronic acid protects the epidermis by scavenging reactive oxygen species generated by ultra violet light which would normally cause sunspots.

One key ingredient is Daucus carota (Carrot Seed) Oil: It has a nearly magical rejuvenating effect on the skin, to not only soften and smooth the skin, but to assist with cell growth and skin rejuvenation. 100% Pure Pearl Powder has been added to bring to your skin a natural source of calcium, 18 amino acids, including 10 essential amino acids necessary to maintain cell nutrition.

Other benefits of Sarah's Pearl Crème include: Skin Healing and brightening, anti-wrinkle, and sun protection. Helps to promote cell renewal, enhance elasticity, protects from environmental radicals, regulates skin discoloration, and smoothes skin texture. It promotes growth of new cells, supplying nutrients to skin (thus to make skin softer and smoother).

This Divine Crème is processed from Pure, medical grade pearls, using cutting edge biotechnology, pearls are granulated into micro molecular particles to easily and efficiently absorb into your skin. Contains no chemicals and clears away toxic materials from the skin.

This is the ultimate crème. Everything about it is rich, delicious and nutritious to the skin. The ingredients are all natural, the quality superior. Puts the power of youth at your fingertips at a price you can afford.

This is the favorite of all crèmes. This will be a favorite for you too.

Skin Types: Mature, dry, normal, sensitive and combination. pH: 4.5 - 5.5.

Directions
Apply Sarah's Pearl Crème to a clean face and neck before retiring. Wash off in the morning.

Tip:
Always moisturize your face and neck in upward motions. Moisturizing is important for all skin types. In every step of skin care always use circular, upward motions with a gentle touch on your face. Don't help gravity by tugging down on your skin and remember that the skin on your face, especially around the eyes, is very delicate.


Testimony
I just received this letter today, Oct. 27, 2008 From Michele in Monaca, PA

I LOVE, LOVE, LOVE The Pearl Crème. I should have ordered the big jar. It is so wonderful. Can I use it during the day over Anti wrinkle 55 and Supreme Peptide Cream? I just wondered because I love it so much. The darker spots on my face are for sure getting lighter. I definitely don't have to wear foundation anymore, just a little blush. How wonderful is that???? Also, my face feels so smooth and soft. If you are ever going to quit selling and making the pearl cream, please teach me how to make it.


Ingredients
Pure Pearl Powder, Acetyl Hexapeptide-3 (Argireline®), Hyaluronic Acid, Pure Vitamin A, L-Arginine, Aloe barbadensis (Organic Aloe) Juice, Rosa damascena (Rose) Distillate, Persea americana (Avocado) Oil, Emu oil, Vitamin E, Omega 3's, Essential Fatty Acids, Allantoin, Simmondsia chinensis (Jojoba) Oil, Kosher Vegetable Glycerin, Elaesis sp. (Organic Palm) Oil, Palm Stearic Acid, Tocopherol (Vitamin E), Phenoxyethanol, Retinol Palmitate (Vitamin A), Rosa mosqueta (Rosehip) Oil, Ascorbyl Palmitate (Vitamin C Ester), d-Calcium Pantothenate (Pro-Vitamin B5), Allantoin (Comfrey), Xanthan Gum (Polysaccharide Gum), Triticum vulgare (Wheat Germ) Oil, Daucus carota (Carrot Seed) Oil, Mannan, Salix nigra (Organic Black Willow Bark) Extract, Rosmarinus officinalis (Rosemary) Oleoresin, Azadirachta indica (Neem), Tetrasodium EDTA, Citric Acid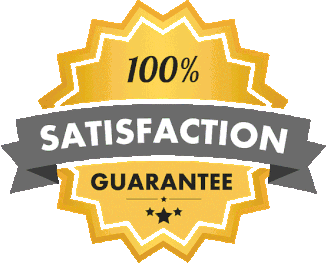 I am so certain of the amazing benefits of this rich, lavish Crème
I offer a 45 day Money Back Guarantee. If you are not completely
satisfied, simply return the product for an immediate refund (less
shipping & handling); even if the jar is empty.



Only $29.95



*These statements have not been evaluated by the Food and Drug Administration.
This product is not intended to diagnose, treat, cure, or prevent any disease.



Home
Site Map
Articles
Products
Contact
Like Us On Facebook, Follow Us On Twitter





Copyright © 2018 Sarah's Age Defying Secrets. All Rights Reserved