Sarah's Pearl Crème
La Crème de la Crème
Lavish yourself in Sarah's ultra rich Pearl Cream made from High grade, fresh seawater, finely crushed pearls from the orient. Abounding in protein, vitamin enriched, formulated to hydrate skin and terminate lines and wrinkles. A sure cure for aging skin.

Sarah's Pearl Crème contains the Ultimate anti-aging ingredients. This Crème is La Crème de la Crème. You will not find this crème anywhere else, because it is my very own anti-aging secret, and now I want to share it with you.

In order to replenish our skin from the polution and elements of the earth, there are certain ingredients we need for the return of our natural, baby-like skin. We need vitamins, rich, plentiful vitamins, to restore what has been lost.

This Precious Pearl Cream is enriched with avocado oil, rooibos, jojoba oil, vitamins A, B, C and E. Plus it has just the right touch of Hyaluronic Acid one of the most exciting ingredients on the market today...100% vegan approved, to boost the elasticity and hydration of the skin. It is the ideal ingredient in skin care products as it adjusts to the skin's need for a moisturizing effect depending on the relative humidity of seasons and climate of an area. Hyaluronic acid protects the epidermis by scavenging reactive oxygen species generated by ultra violet light which would normally cause sunspots.

Rooibos is a powerful player in the team of antioxidants this crème brings to your skin. Recently, Japanese scientists found that rooibos tea contains a mimic of the enzyme Super Oxide Dismutase (S.O.D.) which is an antioxidant that attacks the free radicals and limits their damaging effects on the skin.

Then, 100% Pure Fresh, Seawater Pearl Powder has been carefully added to bring to your skin a natural source of calcium, 18 amino acids, including 10 essential amino acids necessary to maintain cell nutrition.

Other benefits of using Sarah's Pearl Crème products include: Skin Healing and brightening, anti-wrinkle, and sun protection. Other anti-aging benefits: Helps to promote cell renewal, enhance elasticity, protects from environmental radicals, regulates skin discoloration, and smoothes skin texture. It promotes growth of new cells, supplying nutrients to skin (thus to make skin softer and smoother).

Sarah's Pearl Crème can improve the activity of SOD, restrain synthesis of melanin (thus to make skin brighter). And because SOD eliminates free radicals, skin aging and wrinkles thus can be prevented.

This is the ultimate crème. It has everything needed for the restoration of skin. Everything about it is rich, delicious and nutritious. This is my favorite of all crèmes. This will be a favorite for you too.

Skin Types: Mature, dry, normal, sensitive and combination. pH: 4.5 - 5.5.

Directions
Apply Sarah's Pearl Crème to face and neck before retiring. Wash off in the morning and apply Anti Wrinkle 55 Gold Serum, let dry and finish with Supreme Peptide Cream or a rich, thick moisturizing cream.

Always moisturize your face and neck in upward motions. Moisturizing is important for all skin types. In every step of skin care always use circular, upward motions with a gentle touch on your face. Don't help gravity by tugging down on your skin and remember that the skin on your face, especially around the eyes, is very delicate.


Ingredients

Aloe barbadensis (Organic Aloe Vera) Juice, Persea americana (Avocado) Oil,
Aspalathus linearis (Organic Rooibos Tea) Extract, Hyaluronic Acid (Sodium
Hyaluronate), Simmondsia chinensis (Organic Jojoba) Oil, Zhenzhu Fen (Pearl
Powder) Emulsifying Wax NF, Elaesis guineesis (Organic Palm) Oil, Kosher
Vegetable Glycerin, Palm Stearic Acid, Tocopherol (Vitamin E), Ascorbyl Palmitate
(Vitamin C Ester), Calcium d-Pantothenate (Pro-Vitamin B5), Xanthan Gum
(Polysaccharide gum), Retinol Palmitate (Vitamin A), Salix nigra (Black Willowbark)
Extract, Rosmarinus officinalis (Rosemary) Oleoresin, Azadirachta indica (Neem) Oil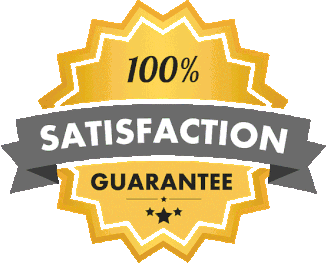 I am so certain of the amazing benefits of this rich, lavish Crème
I offer a 45 day Money Back Guarantee. If you are not completely
satisfied, simply return the product for an immediate refund (less
shipping & handling); even if the jar is empty.